$0.00Pay now / 现在支付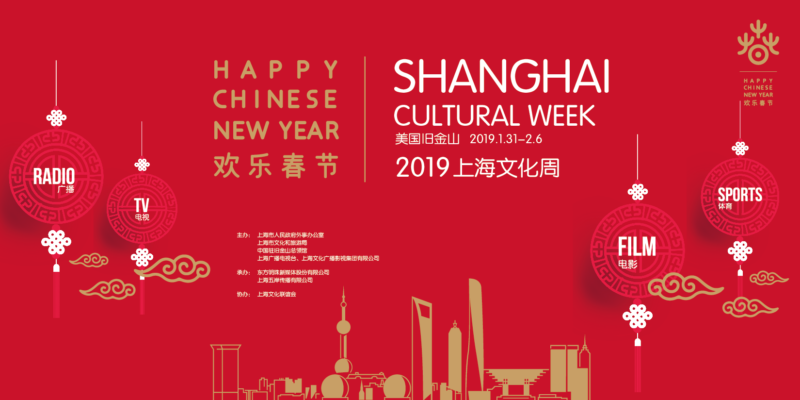 2019"欢乐春节"上海文化周将于1月31日在旧金山拉开帷幕。活动期间,3D全景声京剧电影《曹操与杨修》和爱情喜剧电影《21克拉》将在旧金山AMC Van Ness 14影院惊喜上映。
2019"Happy Chinese New Year"Shanghai Cultural Week will be launched on January 31, 2019 in San Francisco. Come and join us for film screenings of a 3D Atmos experience of Peking Opera "Cao Cao & Yang Xiu" and a romantic comedy "21 Karat" at AMC Van Ness 14. Welcome to the celebration of culture!
Time: 7:00pm Feb 1st, 2019
Film: "Cao Cao and Yang Xiu" 《曹操与杨修》(3D Atmos film of Peking opera,3D全景声京剧电影)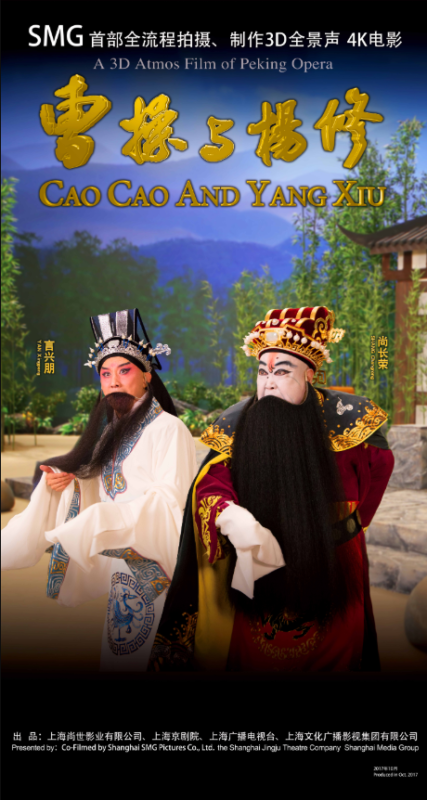 About 1,800 years ago, the fall of the Eastern Han Dynasty leads to relentless wars. The former Han prime minister Cao Cao mounts a military expedition against the alliance of Liu Bei and Sun Quan, only to suffer a great defeat at the Battle of Red Cliffs. Hence the tripartite division of China. Despite huge losses in the battle, Cao expects a comeback by recruiting talents. Of them the renowned political advisor Yang Xiu receives Cao`s appreciation and makes contributions to his government. However, the unparalleled pair with lofty souls finally breaks up because of their self-contradictory characters that bear both ambition and humility. Owing to the defects in human nature, one dies early and the other falls into deep sorrow and despair.
东汉末年,战乱连绵。汉相曹操征讨孙权、刘备联军,大败于赤壁,形成三国鼎立的局面。曹操败而不馁,招贤纳士,力图东山再起。名士杨修往投,深受赏识,且功绩卓著。然而,这两个智慧但孤傲的灵魂,却因各自既高远又卑微的双重品性,终难携手。在人性弱点的羁绊下,一个过早陨落,一个也陷入了痛苦和绝望……
Time: 7:00pm Feb 2nd, 2019,7:00pm Feb 3rd, 2019
Film: "21 Karat"《21克拉》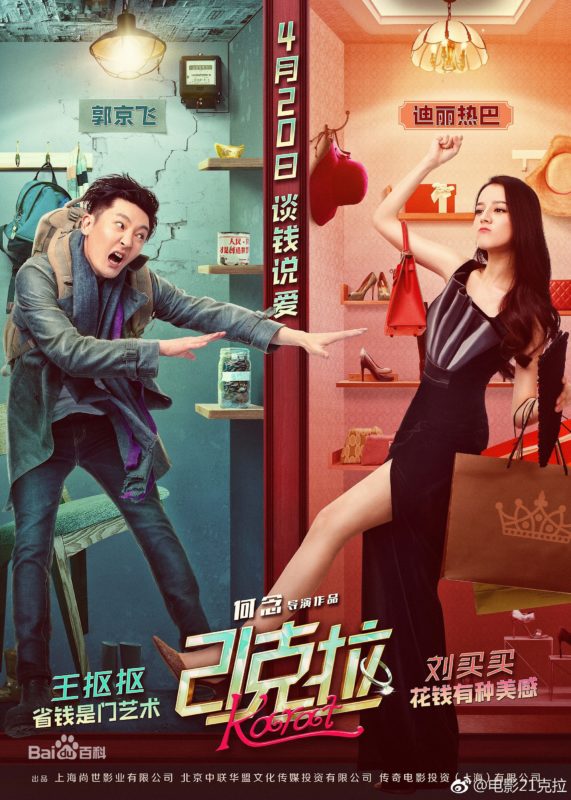 The romance comedy film "21 Karat" is presented by SMG, directed by He Nian, starring Guo Jingfei and Dilraba Dilmurat with cameo appearance of Da Peng and Bao Bei'er. This movie tells the love story of a young couple who come from quite different backgrounds. The protagonist Wang Koukou is an "untypical budget husband", while his antagonist Liu Maimai is a "typical broke material girl". The couple has many dramatic clashes in the movie. Light and cheerful。
《21克拉》是由SMG出品,何念导演,郭京飞、迪丽热巴主演,大鹏、包贝尔特别出演的爱情喜剧电影。该片讲述有着不同成长背景的"非典型经济适用男"王抠抠和"极致型破产拜金女"刘买买这对欢喜冤家的爱情故事,轻松愉快又充满话题性。
Location: AMC Van Ness 14 in San Francisco (No.10 theatre)
Address: 1000 Van Ness Ave., San Francisco, CA94109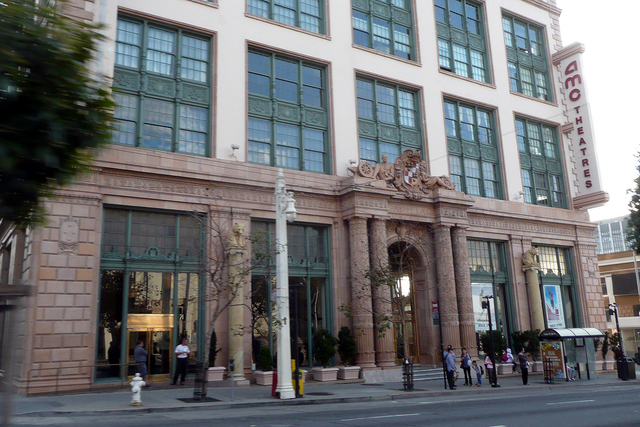 This ticket only admits one person at one of the screenings above. Limited seating, first come first serve. Management may, without refund, revoke this ticket for noncompliance with these terms or for disorderly conduct. Enjoy the movie!
每张电影展映票可准许一人观赏以上三场电影中的任何一场(仅限一场),每场座位有限,先到先得。对未能正常使用本电影展映票者,主办单位及剧院有权取消其使用权利并没收本电影展映票。祝您愉快的享受这场电影!
Hotline for tickets: 626-8563889
$0.00Pay now / 现在支付